January 16th, 2015
Salesforce.com is a leading CRM solution and has been quite successful in maintaining its position since 1999. Salesforce is a good solution for many big and established companies but due to its cost and complexity, it is not the right solution for everyone. People like choices, and there are choices available in the market that offer excellent features and strengths to empower the organizations with successful sales planning and management. Depending upon the needs and the vision of the organization, one of the many alternatives for sales management can be selected and used.  We list the top 5 alternatives, but needless to say, there are many others as well.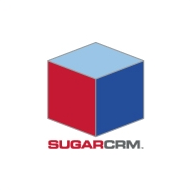 Sugar CRM
http://www.sugarcrm.com
Sugar CRM is a leading open source CRM system – Sugar Community Edition can be downloaded for free and is intended for developers to learn more about Sugar CRM. You can host SugarCRM on premises as well as on cloud.
In SugarCRM, each user is allowed to have their own database and they can add applications that they already use and need.  The hosting flexibility gives your organization more choice and capability to extract data as is required.
BizMerlin CRM
BizMerlin is a proven cloud based sales force automation planning and management tool.  Your sales team can manage contacts, opportunities and accounts from web as well as mobile application.  If your sales team makes calls from their mobile phones, they can also "sweep" all those calls directly into the CRM using the mobile app.  This minimizes the data entry and allows you to leverage all the data for win-loss analysis.
BizMerlin has a compelling Android app.  Using this app, you can track your mobile workforce in real-time. Sales teams especially in the field operations can have better routes – both planned and executed; and more efficiency in terms of response time. BizMerlin can also track the location automatically and you can easily visualize the salesperson's route and the meeting logs. This enables you to keep track of your sales teams' efforts and productivity.
A cool feature that makes BizMerlin stand apart from the rest is the Opportunity interaction graph. With this graph you can see all the interactions that have taken place between your sales team and clients related to a particular opportunity. This is a very unique and useful feature to understand how long the sales cycle is and to analyze each opportunity.
Streak CRM
[Streak is currently free while in Beta and we expect paid premium offers in near future.]
Streak CRM is an extension to share your email and track deals through your GMail inbox.  It groups emails of same type or from same clients together. This uses GMail's built in label system where you label your emails. The app comes preloaded with 8 default business processes, called "pipelines," and you can also create your own customary pipeline.
Streak is a blessing if you handle most of your sales processes via email and you have to switch again and again from your inbox to other systems.
BPM Online
In addition to CRM, BPM Online offers business process management system that intelligently guides employee's actions and recommends next steps as defined by customer profile and your business goals. You can also synchronize your CRM with your Google calendar and MS Outlook.
Options for start-ups start from  $78/month with capacity of up to 1000 contacts and storage capacity of 3GB to complete business management system that costs  $595/month with 3 users included with capability to store up to 5000 contacts and storage capacity of up to 100 GB.
So, BPM Online is a good solution to those who need a BPM solution alone or in addition to CRM solution.
Work etc
Work etc offers almost all the features that are offered by SalesForce, and their small business software contains sales tracking as well as project management.  With Gmail and Outlook plugins, Work etc provides many features, although its price tag may be unattractive to some.
For back end accounting, Work etc provides QuickBooks Online and Xero integrations and these are some neat features of Work etc.
In Summary..
There are numerous choices available to SalesForce.   Many of these choices are simpler than SalesForce to use, and many of them contain other offerings which may be of interest to your small business.  Having an integrated platform may be a significant value for your business.